BrowZine – A Smart Way to Browse Electronic Journals
BrowZine is a system that allows you to locate research journals by title, to browse journals by topic and to build a personal library for selected journals and full text articles.
Journals can also be located by ISSN number, and articles by DOI and PMID ID number.
 Please note! The system mainly supports articles in English and foreign languages.
You can also download the BrowZine app for phone, iPad, etc. Just search for Browzine and define yourself as a Bar-Ilan University user.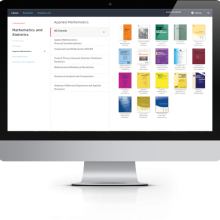 Downloadable for mobile devices.
Video describing the system (in Hebrew)