For questions regarding borrowing procedures from the various campus libraries, contact the relevant library.
The circulation department is located in the Library and Information System building, Building 401, in the Reader Services Hall, entrance floor.
Sunday-Thursday, 09:00 - 19:00.
Telephone: 972-3-5318167
Email: lib.loan@biu.ac.il
Full details of the borrowing procedures can be found here.
When the library is closed, books can be returned by placing them in the return box.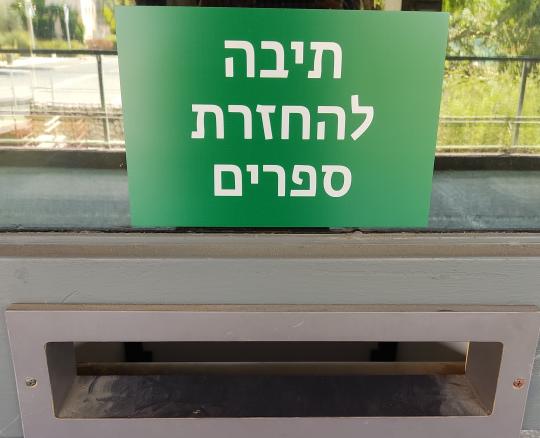 Additional services in the circulation department:
Managing the student / faculty / guest reader cards (including Bar-Ilan graduates).
Loaning books from the "Limited Lending Collection".
Loaning books ordered from the reserved shelf of the Judaica library collections.
Ordering theses from the M.A. Reference Collection.
Loaning and returning books (available for loan) from the Judaica Library collections.
Distribution of iCast codes (after filling out the appropriate request here).
The Department Staff:
Olga Gilshtein - Olga.Gilshtein@biu.ac.il
Zahava Arbel - Zahava.Arbel@biu.ac.il