How to Access Electronic Resources
Access to Electronic Resources – Databases, Ebooks, EDS and PRIMO is for authorized Bar-Ilan users only.
Access to any electronic text requires identification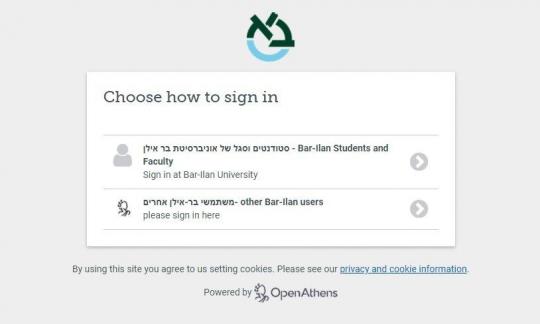 Students and faculty (including university pensioners) need to click on the first option to access the identification screen -Single Sign On
On the Single Sign On identification screen you need to login with your username and password.
Username: I.D. no. (9 digits)
Password: Students - use your same password from the Moodle system.
Academic and Administrative Faculty - use your same password from the Exchange mail.
Link to the password management portal
Instructions to change or set a new password (In Hebrew)
Other Bar-Ilan users who have been granted access to electronic resources, need to click on the second option that will open a different identification window.
Username: biu followed by Id number (9 digits)
Password: The password you created after confirming your user account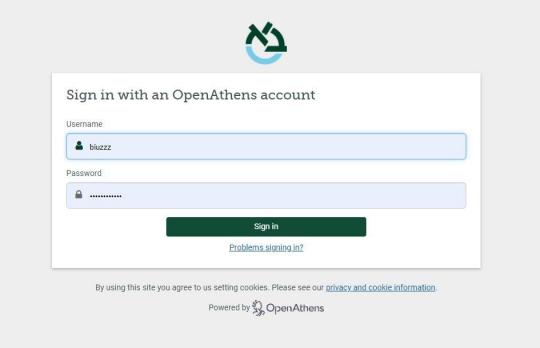 Having problems accessing the databases?
1. First, check yourself – Did you access the databases in the correct way? How to access electronic resources?
2. If the problem is more complex, feel free to contact us
Students – please fill out the form and we will process your request.
Academic Staff – Please send mail to: Lib.Ref@biu.ac.il
Remember - You must abide by the copyright rules!, see: Copyright and Fair Use
Last modified: 20/11/2022