How to Access Electronic Resources
Access to Electronic Resources – Databases,  EDS and full text in the PRIMO catalog is for authorized Bar-Ilan users only.
Access to any electronic text requires identification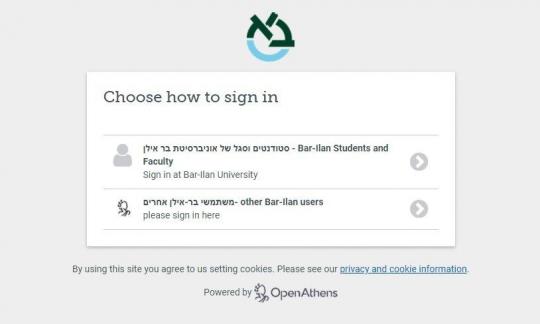 Choose the option that's right for you
Students and Faculty (including university pensioners)
Clicking on the first option will transfer you to the Microsoft Office 365 login account screen provided by the university.
Enter your account name followed by your password.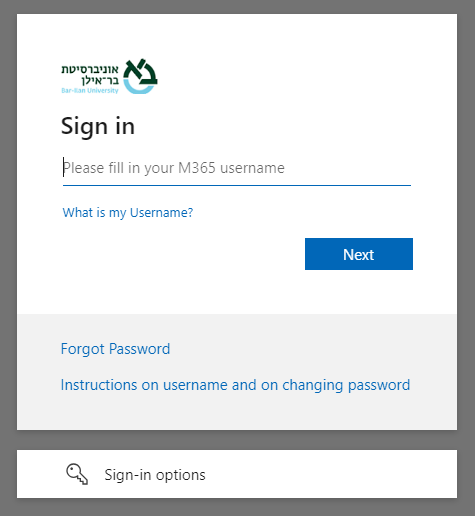 Other users who have been granted access to electronic resources
Click  on the second option that will open a different identification window.
Username: biu followed by Id number (9 digits)
Password: The password you created after confirming your user account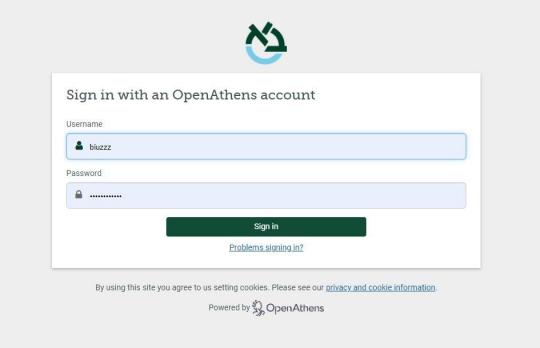 Having problems accessing the databases?
1.  First, check yourself – Did you access the databases in the correct way? 
2.  If the problem is more complex, try one of the following solutions:
Change language and/or Caps Lock
Check if your keyboard language is English and the Caps Lock key is not on.
Incognito window
In the browser main menu, open a new window to access the databases.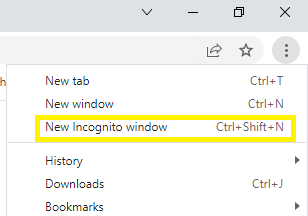 If you can access the databases via a new Incognito window, you need to delete cookies. See below.
Delete Cookies
Be careful not to delete your saved passwords during the cleanup process!
How to delete in Google Chrome
How to delete in Mozilla Firefox
How to delete in Apple Safari
After deleting cookies, close all browser windows, reopen, and login again.
Extensions/ Automatic Translation
Sometimes one of the browser extensions, or the automatic translation to Hebrew option blocks the page from functioning properly. Try to disable the plugins and/or automatic translation.
Change of Password
If all of the above troubleshooting did not help, try changing your password.
Link to the password management portal (In Hebrew) for students and faculty.
Change the password for other Bar Ilan users who have been granted access to Bar Ilan's resources.
If you still have difficulty accessing the databases, contact us and we will be happy to help.